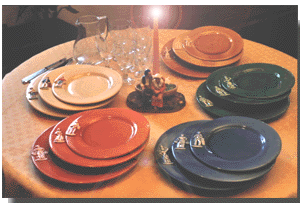 The set is very sober, but loosens so a lot of charm. We chose to use 5 Provençal colours: yellow honey, lavender, the Provencal green, the salmon and the ivory.
There are also 6 models of different Christmas crib figures: the fishmonger, the fishmonger, the herdsman, the tambourin player, the arlésienne and the woman with a jar. Christmas crib figures are of the colour of the plate, except for the ivory where the Christmas crib figure is painted.
For the manufacture, it is completely craft and realized with hand. We should create at first models of plates and Christmas crib figures of different sizes. We are then going to make working moulds from these models. The realization of all this already requires several workweeks.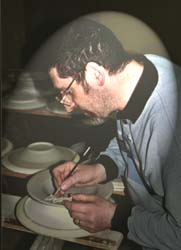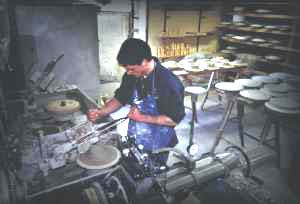 Then the production is going to be able to begin with the use of moulds. The realized details are going to dry at first during 24 hours then will be put in the oven and cooked in approximately 1000 ° during 12 hours. Then, one is going to color the biscuit with oxides, to enamel it with a transparent enamel and to cook it second time in 1080 ° during 12 hours.